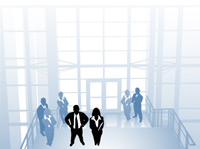 Consultative Approach
Mercury Partners is committed to providing its clients with high quality, differentiated executive search and advisory services. By partnering with our clients, we can identify their core business needs, guide the search process efficiently, and introduce long lasting quality talent. We pride ourselves on our ability to provide superior attention, accessibility, and advice regardless of the search assignment. We believe that every search engagement is a critical one, every client is of equal importance, and every candidate is treated with the respect they deserve.
Mercury Partners screens candidates meticulously on technical qualifications, experience and cultural fit with the client organization. We work diligently to ensure that the candidate pool emerges as a relatively multi-dimensional group, utilizing every creative avenue to locate talent beyond the "easy solution" that might first present itself.
We place a high degree of integrity, confidence, and value on our "process" and our ability to produce synergies beyond expectations. We pride ourselves on having carved out a successful niche of select relationships which allows us to avoid the conflicts of interest that plague larger recruiting organizations and enables us to act as valued and trusted advisors.