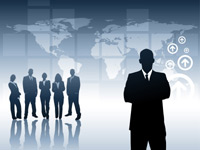 Mercury Difference
Niche expertise
allows Mercury Partners to understand our clients and the key players in each specific field of finance.
Multitude of similar search engagements
allowing for competitive benchmarking, comprehensive search knowledge, and swift delivery.
Commitment.
Since we can operate on a retained or contingency basis, we can structure a search based on the needs of our clients and add flexibility to the search process.
Lengthy track record
allows for successful "in, near and out of the box" recruiting strategies.
Team oriented
flat hierarchy that ensures teamwork, quick flow of information, and rapid response time.
Mercury's successful evaluation and screening
allows for top notch "cultural fits".
Completed thousands of search projects
leading to extensive relationships and a worldwide database across North America, Europe, Asia, Central America, South America, the Middle East and Africa.