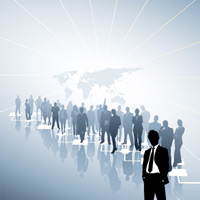 Specialization
The partners, associates, and research staff at Mercury Partners have deep expertise and breadth of knowledge. Many of our consultants come from various relationship management backgrounds as well as financial disciplines, bringing insight as talent acquisition experts to the most important decision makers in the financial services industry. We pride ourselves on having carved out a successful niche of select client relationships which allows us to avoid the conflicts of interest that plague larger recruiting organizations, permitting us to act as trusted advisors and valued partners in the search process.
Mercury Partners serves its domestic and global client base of Major Investment Banks, Hedge Funds, Fortune 500 Corporations, and Private Equity firms with our unique approach to executive recruiting. Over the years, we have gained a reputation for our dedication, high standards, swift results, quality and care for our clients and the candidates we represent. Our extensive experience within the industry allows us to achieve our ultimate goal of arranging the best cultural fit for each and every client and candidate.
Our unique recruitment perspective and process allows us, not only to focus on the search criteria set forth from inception but, to provide clients with alternatives they may not have otherwise considered based on our successful experience with their competitors. Ultimately, it is our objective to see each and every one of our placed candidates thrive in their respective environments, where he or she will remain an asset for many years to come.